For any woman with a figure that is less than perfectly slim and hipless, the thought of waist-obliterating, hip-conscious 1920s dresses is nerve wracking. Many 1920s dresses were baggy and unflattering, but talented dressmakers found ways to make the style cling to wearers figures in just the right way, so that the hips appeared slim and willowy, and the rest of the figure proportional.
One of the most popular techniques for making the straight 1920s cut more flattering was beading. Beads weighed down the light fabrics used for 1920s evening fashions, causing them to drape attractively. They also lent interest to the mainly plain, unpatterned fabrics that were in fashion.
This portion of a 1920s blouse or dress is a perfect illustration of the popularity of beading.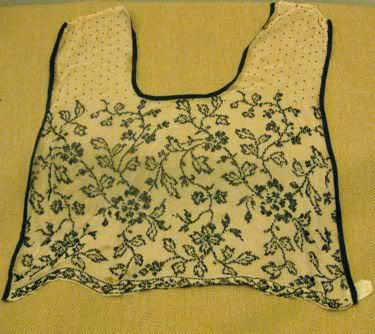 Matte black beads ornament the white silk chiffon in a pattern of geometricised flowers, adding visual interest and dimensionality to the fabric.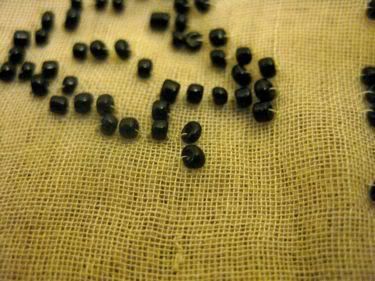 A close inspection of the reverse of the fabric reveals that the beads have been woven into the fabric, rather than being applied later. This is a fascinating and unusual detail.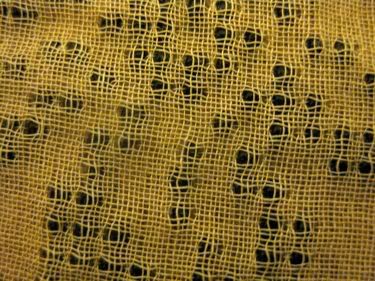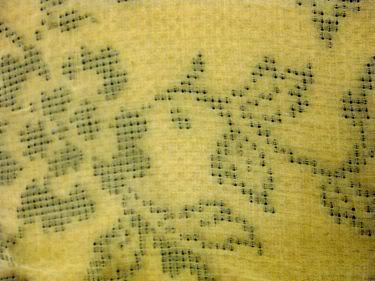 The pattern of beads on the reverse of the bodice hem is a quirky and clever touch, which may also have served the practical purpose of adding additional weight to the hem to make it lie properly, similar to the chains which Chanel sewed into the hems of her jackets.
The beading also appears to have been woven en disposition, or with the cut of the dress in mind.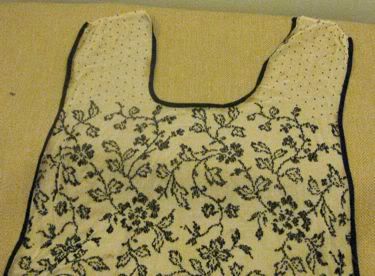 The neck and sleeves of the bodice front are bound in black silk bias tape.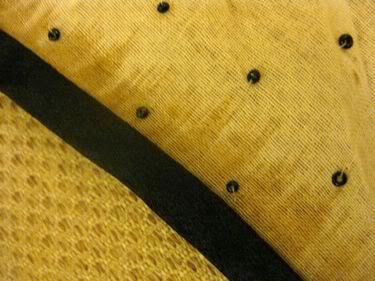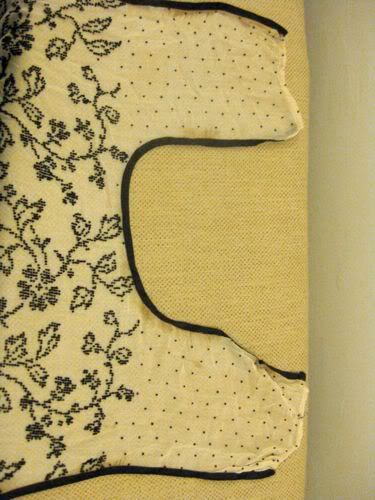 A tag, probably for a cleaner, is attached to the bodice fragment.